WonderWrks Family During Covid Times
Written by WonderWrks's Yuva Raj on April 22nd, 2021.
We talked to WonderWrks's Yuva Raj about WonderWrks IT Services, an organization with multi-focus which helps organizations to stay ahead with new technology.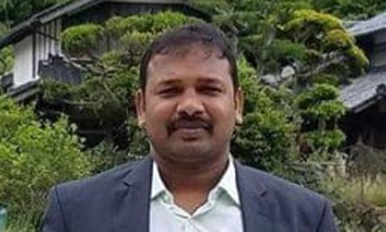 First of all, how are you and your family doing in these COVID-19 times?
Well, thanks for asking. We are safe and sound, so is my WonderWrks family. Most of my employees are remote and we follow local government policies.
Tell us about you, your career, how you founded or joined this company?
Well, i am a business graduate. I have close to 15 years of experience in IT sales and development. Met my partner, and a good friend at work. We used to discuss our future plans and think one day we have to have our own company. Slowly we started reaching like minded people, gathered ideas on how to start a company and how to have operations in multiple countries (Japan, USA, India and Ghana). We have slowly expanded our operations and sales people from these countries now.
How does your company innovate?
We are not a huge corporation, we are always people oriented. We follow up the only process that is to keep my customer happy. Most of our customers are Small businesses in the Indiana area (USA) region, so their ideas are really big but they don't have enough budget to make it work. That is our sweet spot, we work with them hand in hand. The innovation follows through, once we get their definition of an IDEA.
How the coronavirus pandemic affects your business, and how are you coping?
Honestly, like the previous statement I made. We are small business friendly but we have faced bigger challenges due to COVID, losing good customers and their business. As they have to shut down. WonderWrks lost 80% of our customer base due to Covid. How did we overcome it? We started working with local government agencies to find the small businesses that are active now and also started working on online tools to find open business. Changed our approach of custom coding to customizing existing applications to reduce the costs. We started working on marketplace type solutions, Started offering a few services for FREE digital services to those businesses that are really struggling and showcased our support to the local community. Helping restaurants with their site with very minor charge till they get back on their feet.
Did you have to make difficult choices, and what are the lessons learned?
Yes, like any other company. We had to cut costs in all possible ways. Moving away from office space and letting go of a few jobs that are dependent on office space. Reduce manpower and automate few jobs.
The Lesson learnt is that we didn't need to spend on lavish office space to keep our employees happy. If we care for their well being by being respectful of their personal life, they would stick with us no matter what. We are now a small happy family.
What specific tools, software, and management skills are you using to navigate this crisis and stress?
We are leaning on skype of chat, meetings, calendly for blocking calendar with customers. We use a few automated tools to post on instagram, Facebook and other social media sites.
The team building exercise that we do Fridays within team members not just talk about work but to keep them engaged. We have games via video sharing.
Who are your competitors? And how do you plan to stay in the game?
Anybody that makes websites, mobile apps and web apps are our competitors. Like we discussed above, we are focused on not recreating the wheel but reuse and repurpose them. This would reduce cost of development and gives us the upper hand & also helps us stay ahead of competitors. We perform trend analysis and market 360 to find the current niche and have our team learn the new tech as always. We provide training and have them attend web training for free.
Your final thoughts?
We would want everyone to stay safe, stay home and take care of the elderly. Stay as a pack to grow and support small businesses.
WonderWrks's website and how people can contact WonderWrks?
Sharing is caring. By sharing this article, you help your friends find this article, that may not happen otherwise without your assistance.