Raksha Anirveda's Mantra: Build on the Trust First, Rest will Follow
Written by Raksha Anirveda's Ajit Kumar Thakur on April 22nd, 2021.
We talked to Raksha Anirveda's Ajit Kumar Thakur about Raksha Anirveda, a new age print publication (quarterly) with a digital presence.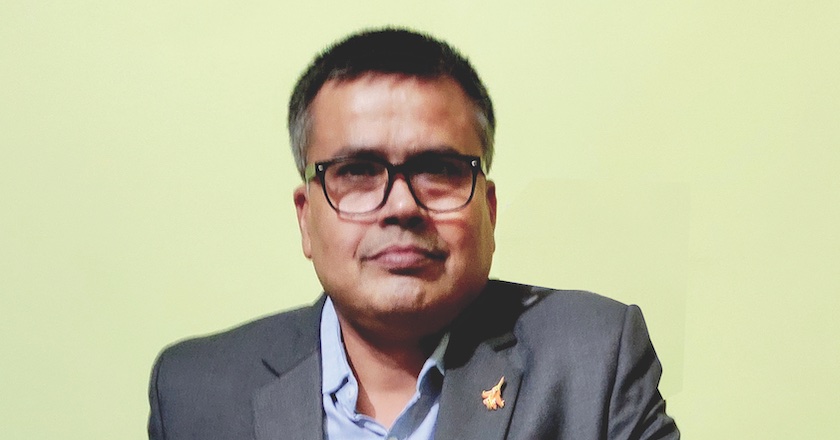 First of all, how are you and your family doing in these COVID-19 times?
All well and doing fine despite each member of the family down with Covid-19. The fighting spirit is at the highest level and will bounce back soon.
Tell us about you, your career, how you founded or joined this company?
As a person I'm thoughtful, team player and passionate in doing work in a planned and systematic manner. Punctuality matters a lot to me. As far my career is concerned, the growth trajectory has been below par and somewhere down the line, it inspired me to found PBG MEDIA VENTURES and start the defence and strategic affairs quarterly 'Raksha Anirveda', alongwith two founding partners.
How does your company innovate?
We don't innovate. All we do is that we keep ourselves sensitive and experimental to understand the ground pulse and present our services the way all stakeholders expect. And we have succeeded in doing so to a large extent.
How the Coronavirus pandemic affects your business, and how are you coping?
The pandemic has slowed our growth trajectory a bit revenue wise, especially the print edition. This led to revisit our strategy and transform ourselves to meet the future challenges. So far we have coped up well.
Did you have to make difficult choices, and what are the lessons learned?
Not yet. We haven't made any difficult choices. The biggest lesson for me and my team has been that never let your guards down, always strive to excel and make your work resonate with others to strengthen the business relationship with all stakeholders.
What specific tools, software, and management skills are you using to navigate this crisis and stress?
I'm not a tech savvy person. I play along with the basic life lessons and keep my mind space open like a tunnel with both ends open. This helps me in navigating through all crises and keeps me stress free.
Who are your competitors? And how do you plan to stay in the game?
I consider myself to be the biggest competitor. We have too many competitors business wise, but at the same time we believe that we have our own niche space to make ourselves stand out amid competition.
Our plan to stay in the game is simple and tested one – build on the trust first, rest will follow.
Your final thoughts?
Success to me is all about being doing your work happily and with passion. Your work should speak for you and not the other way round.
Raksha Anirveda's website and how people can contact Raksha Anirveda?
https://www.raksha-anirveda.com
Sharing is caring. By sharing this article, you help your friends find this article, that may not happen otherwise without your assistance.