AAPNA Infotech: Resilience & Growth in Pandemic Year
Written by AAPNA Infotech's CEO Abhijit Roy on April 26th, 2021.
We talked to AAPNA Infotech's CEO Abhijit Roy about AAPNA Infotech. AAPNA Infotech is a leading provider of software development solutions. They specialize in line-of-business application development which helps their customers in lowering total cost of ownership (TCO).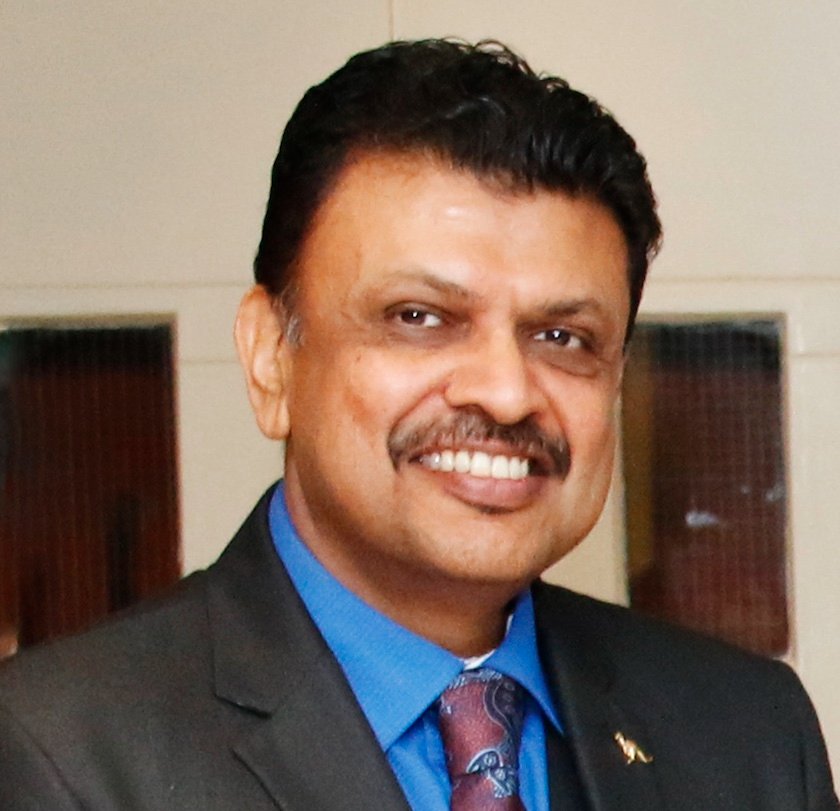 First of all, how are you and your family doing in these COVID-19 times?
Me and my family members, which includes my AAPNA family too are good and healthy and giving a tough fight to COVID-19.
Tell us about you, your career, how you founded or joined this company?
I am Abhijit Roy, Founder of AAPNA Infotech. I am a Computer Science Engineer from University of Mysore, India (1989). My professional journey prior to AAPNA was full of learning and understanding of IT business. In the initial years of my career, I got an opportunity to work with various small and large organizations in India, and the US.
The journey of AAPNA started in 2007 with a small team of reliable and highly qualified people with only couple of clients to work and doing only software development. No business in the world runs smoothly, everyone has to face ups and downs, so did AAPNA. However, this does not change my focus and belief in my team, which kept increasing year on year. Now, I have a highly passionate team of 170+ software commandos serving prestigious clients like The World Bank, United Nations India, Hexaware Technologies among many other, while our key focus area is serving the US mortgage industry. Our services now include Hyper Automation with RPA, BPM, Process Mapping along with various transformational digital technologies, targeted towards automation.
How does your company innovate?
We have a Leadership Team which is constantly thinking and working towards the growth of AAPNA and how to take it to the next level. Culture is the strength of AAPNA, and I can proudly say that with so much talent and dedication in our team, we are now a CMMI 3 level company; UI Path Partners, MS Gold Partner; DECISIONS Partner; ISO Certified 9001:2015; ISO Certified 27001 and have been recognized as the Top Software Development Company by various industry evaluations.
How the coronavirus pandemic affects your business, and how are you coping?
2020 year was an unfortunate one for everyone in the world. However, my team and I utilized the year to grow and show to the world that we are unstoppable. AAPNA made a BOLD move by deciding to go completely virtual, and as a result started attracting talent which was earlier not available. The two that are closest to my heart, are people now being able to join AAPNA from remote far off places. Such team members are now able to deliver world class software from the comforts of their home in lovely small towns across the country. The second set of people whom we are extremely proud to be serving are the young mothers, who took a break from their careers due to their maternal responsibilities, and now find it difficult to come back to the mainstream. When AAPNA gave them this opportunity, they are more passionate about customer excellence, as they feel more associated with the company's success.
Did you have to make difficult choices, and what are the lessons learned?
Yes, we definitely had to make difficult choices, just like many other companies.
One of the toughest decisions was to go completely remote and operate in work from home mode permanently. As an organization, we decided to continue this even once the restrictions imposed by authorities were eased for physical presence of employees in office.
This was a pretty radical decision. While we had smaller teams working remotely previously, to make the whole company go entirely remote was a tough call. This came with its own set of challenges and we had to quickly roll out new tools, systems and processes to manage this new normal.
What specific tools, software, and management skills are you using to navigate this crisis and stress?
Last year we invested heavily in learning and development and in new technology areas. We have setup an active innovation lab. We will continue growing, and focus on building an amazing culture, where people are genuinely happy and serve customers with extreme passion.
Our HRD has started few people engagement programs like Fundoo Friday, Chai pe Charcha, Coffee with Abhijit, Detox Coffee with PL, Team meets with AAPNAites, Coffee time, AAPNA Times to keep the team spirit high and Channel of Communication open at all times. We feel this is the best medium that works in changing times, to keep communicating and motivating the ever-growing team.
Who are your competitors? And how do you plan to stay in the game?
AAPNA is now a team of 170+ Commandos coming from all over India. We have grown steadily over the last 10 years and intend to continue growing at a healthy pace. We do not compete with anyone except ourselves, and it is our goal to grow steadily, instead of at a breakneck speed. We want to be a great company. This year, we want to go for 'Great Place to Work' award. In this profit hungry marketplace, there is a increasing lack of core ethics, and core values. We strongly believe, that if we just focus on basic core values, then no competition can force us out of the game.
Your final thoughts?
It is often said that every adversity comes with an opportunity. We would like to believe, that even though the Covid-19 pandemic has been an unprecedented crisis, the one silver lining is that it has given companies like ours the opportunity to adopt a fully remote mode of business operation.
We have been able to expand our team without considering geographical constraints of our potential employees. We have also been able to re induct former women employees, who had to quit the workforce due to familial constraints previously. Both the above have helped us in making AAPNA a more inclusive organization overall!
AAPNA Infotech's website and how people can contact AAPNA Infotech?
https://www.aapnainfotech.com/
Sharing is caring. By sharing this article, you help your friends find this article, that may not happen otherwise without your assistance.