Alshefa Specialized Medical Hospital: Resilient Leadership in Time of Crisis
Written by Mr. H. Ankis, Chairman of Alshefa Specialized Medical Hospital on July 7th, 2021.
We talked to Mr. Hamadi Ankis, Chairman of Alshefa Specialized Medical Hospital about Alshefa Medical Hospital, the leading healthcare organization that has a specific vision and mission for serving their regional population.
First of all, how are you and your family doing in these COVID-19 times?
We are consolidating our relationship and enjoying our time together, also take chances to obtain new experiences and management skills through online learning and social networking.
Tell us about you, your career, how you founded or joined this company?
It's a family business, and management responsibilities transferred to me when I finished my postgraduate hospital management and obtain experience that give me skills on leading a healthcare organization that has a specific vision and mission for serving our regional population.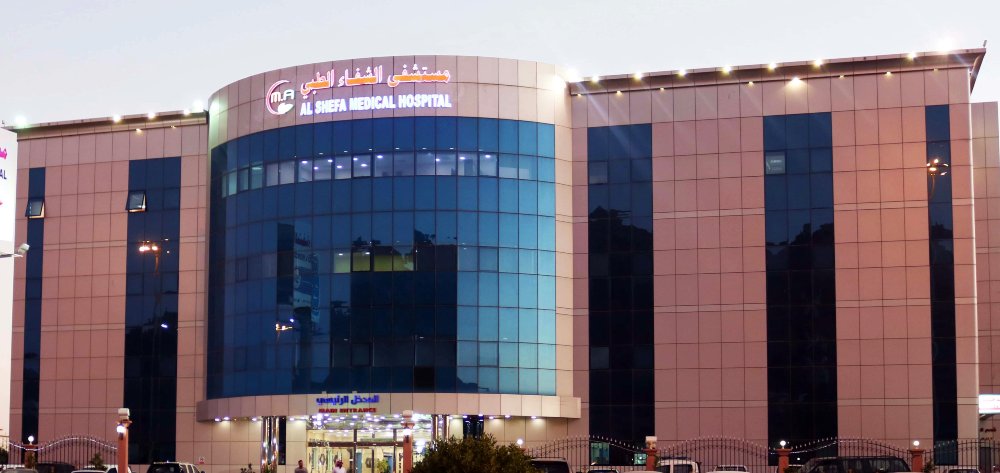 How does your company innovate?
We follow balanced scorecard strategic management performance metrics to achieve our goals and focus on polarizing a talent staff that provide innovative solutions and services for best patient centered care, also we realize about digital transformation fact and use EHR and advanced equipments to provide best service, other innovative promoter in our hospital is LIQS program (Leadership, Informatics, Quality, Safety) that develop grow innovative and leadership themes of staff.
How the coronavirus pandemic affects your business, and how are you coping?
The disease affects my work by crowding patients into the hospital, due to their fear of disease and to reassure themselves, so the crowding of patients puts pressure on the medical staff, this challenge was dealt with by developing an employment plan to fill the shortage of staff, increasing working hours with the overtime pay system, and conducting training and psychological workshops for staff to deal with infected and suspected cases, also follow all rules and regulations of MOH e.g. triaging and plan for rapid recovery and scheduling of all services to avoid social crowding.
Did you have to make difficult choices, and what are the lessons learned?
The difficult choice is to isolate the staff in the shared housing, knowing that there is a shortage.
The lesson learned is that disease does not distinguish between people and the only solution to prevent it, is to follow precautionary measures, also Telehealth is the future language of healthcare service so technology is essential.
What specific tools, software, and management skills are you using to navigate this crisis and stress?
To deal with this crisis an improvement project has been developed using agile scrum methodology.
The administrative procedures that were used are working from home for the staff whose nature of work allows this.
The software used is Hesn system for immediate notification of positive and suspected cases and tracing of contacts.
Teamwork is our key of success and insights for decision makers must be counselled with all for wisdom management and leadership.
Who are your competitors? And how do you plan to stay in the game?
We believe in blue ocean strategy that we passionate for excellence and provide unique healthcare services for our customers, also we meet many members of community leaders to take their inputs for improving provided services and needs of region population, so we don't look at competitors, we look for excellence through implementation of international and national accreditation standards.
Your final thoughts?
Healthcare is always going through a lot of change, and sometimes employees, managers and even physicians, think we are making those changes because somebody in administration decided it's the right thing to do. The reality is, we're reacting to what's changing in the marketplace or what we believe will be coming in the marketplace. If we don't adjust fast enough, then it will negatively affect our organization and employees, we're all in the same boat.
Alshefa Specialized Medical Hospital website and how people can contact Alshefa Specialized Medical Hospital?
https://www.alshefahospital.com/en
Sharing is caring. By sharing this article, you help your friends find this article, that may not happen otherwise without your assistance.