CredPal and How They Build the American Express of Africa
Written by CredPal's Founder and CEO Fehintolu Olaogun on May 27th, 2021.
We talked to CredPal's Founder and CEO Fehintolu Olaogun about CredPal, The Modern Consumer Credit Card, A card designed to help you meet your most important obligations when you need to.
First of all, how are you and your family doing in these COVID-19 times?
Good day. Thanks for having me here. We are doing as well as we possibly can despite the challenges.
Tell us about you, your career, how you founded or joined this company?
My name is Fehintolu Olaogun, I am the co-founder and CEO of CredPal. Before CredPal, I co-founded Exolve Technologies, a first-rate technology corporation that provides superior enterprise solutions to governments and establishments. In 2018, I co-founded CredPal with Olorunfemi Jegede. I remember the day that kicked off this journey very vividly, we were sitting in a one-room co-working hub and having a discussion about the difficulty of accessing credit in Nigeria in comparison with well-developed economies. Till today we're still amazed at how that long discussion birthed CredPal's point-of-sale infrastructure and now in 2021, we're offering credit cards to Nigerians.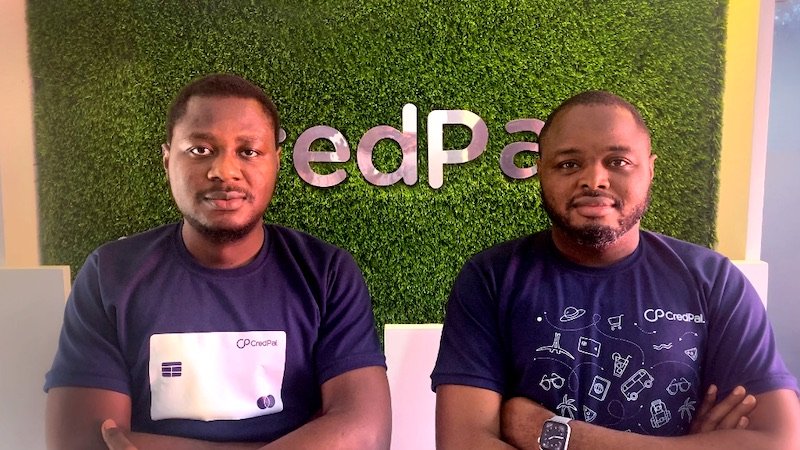 How does your company innovate?
One thing that is constant in the FinTech space is innovation. There is always one thing to change or improve on - it could be a better way to serve customers, a new product to fill a market gap, you know, there's just always something. All these are different forms of innovation and we are not left out in this game. When it comes to innovation, what we do is listen to the market and customer demands. Our customers send requests for features they'll love to see, we take that feedback and let it guide what we want to build next. Growth is important to us and there's no way to achieve that if we do not focus on differentiating ourselves from competitors and keeping our customers happy.
Look at us for instance, when CredPal started, we were offering credit to Nigerians through POS financing but we knew there was more to be done. So, we launched the CredPal credit card in Q4 of 2020, which is a full-fledged card management system that allows individuals and businesses to get credit cards to pay for emergency bills and make urgent purchases. The system gives full autonomy on creating policies on card usage, offering limits based on earning power, and placing restrictions on cards when necessary.
And this year, we're looking to optimize our app through what we call CredPal Pay which we'll be launching very soon. What I'll just say about this new feature is that customers have access to funds and also get to shop for anything they want from our merchants and pay for it on their repayment date, all within the CredPal App.
How the coronavirus pandemic affects your business, and how are you coping?
It's been a test for us just like it has for entrepreneurs and everyone else. It has tested our capabilities and ability to weather through the storm. The most challenging part is adhering to the covid-19 guidelines while building new products - all from home. Yes, productivity and pace slowed down but we stayed on course and achieved so much. It was during the heat of the crisis that we also received new funding which was a win for everyone on the team.
Did you have to make difficult choices, and what are the lessons learned?
Like every other start-up pioneering a space, we make certain choices that are favourable and some that are not. Sometimes, some of these difficult choices are inevitable. Just like Aron Ralston mentioned, "When we find inspiration, we need to take action for ourselves and for our communities. Even if it means making a hard choice, or cutting out something and leaving it in your past".
We have found inspiration in improving consumers' purchasing power in Nigeria with the use of credit cards and we've had to make difficult choices in order to achieve that. The core thing for us is to stay on course and be driven by the mission to mainstream consumer credit across payment channels.
What specific tools, software, and management skills are you using to navigate this crisis and stress?
Some tools that have really helped us navigate the crisis and still stay on course with projects are Google Meet to host meetings and interviews, Slack for communication, Asana and Click up for projects, and task management as well as Jira. The skills that we've had to focus on more and ensure that everyone is good at are project management and ownership. We've discovered that these skills are important for our team members especially in a time like this.
Who are your competitors? And how do you plan to stay in the game?
Every business has competitors but that's not what we focus on. The goal is still the same as it was when we launched our credit cards - To be the American Express of Africa and every product and innovation we roll out is towards that.
The concept of loans is not a novelty to Nigerians but when it comes to credit cards, we're met with curiosity, sometimes a bit of pushback but we're not relentless in our effort to drive adoption and usability because we know the benefit it holds for every working Nigerian. I mean, out of all the forms of credit which range from loans, point-of-sale financing, and many more, a credit card is one of the most accessible and versatile forms of credit.
For instance, a professional who earns 80,000 Naira can get a credit card with a limit that they can pay back at the end of their billing cycle or in instalments.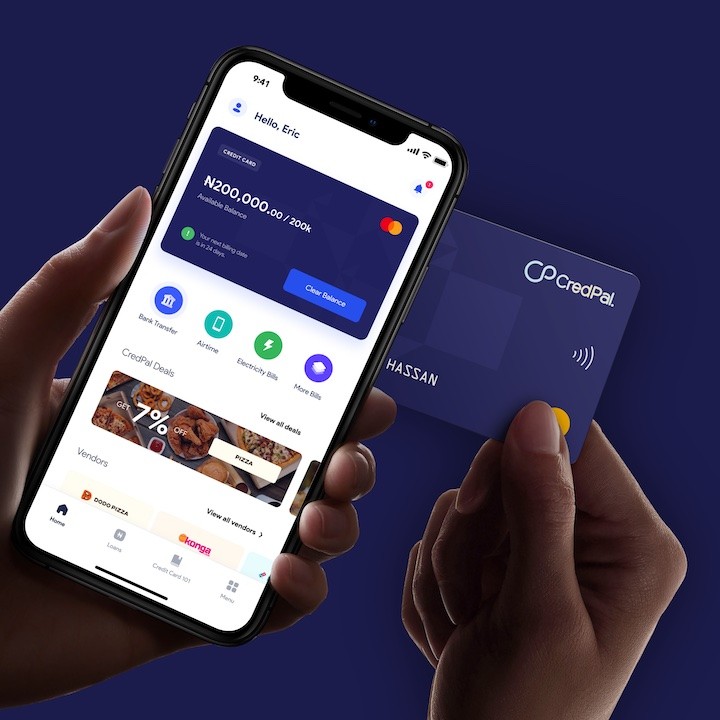 Then there is the ease as well! The CredPal mobile app provides consumers a seamless experience that enables them to manage their cards and carry out transactions on the go even when they do not have their physical CredPal credit card.
We're also providing the most seamless access to credit for purchases and a more convenient means of payment with over 5000 merchant offers in cashback and discounts to CredPal card users.
Your final thoughts?
Our vision is to be the largest consumer credit brand in Africa. We have new products in the pipeline that we cannot wait to launch. We keep thinking of ways to make credit more accessible therefore we'll always come up with innovative ways to deliver that to the African consumer.
We are building the American Express of Africa and our goal is to make credit cards mainstream across Africa as it is obtainable in the United States and other advanced economies. With this mind-set, we are willing to take over Nigeria and Africa at large with the growing market demand for consumer credit.
CredPal's website and how people can contact CredPal?
You can get more information about CredPal products and features on our website www.credpal.com. We have also created informative and educational videos about CredPal credit cards which you can find on our CredPal YouTube channel. There's also a CredPal medium blog you can check out.
Sharing is caring. By sharing this article, you help your friends find this article, that may not happen otherwise without your assistance.