Bee Engineering: Key For A Stronger Growth For Everyone
Written by Bee Engineering's Executive Director José Leal e Silva on June 7th, 2021.
We talked to Bee Engineering's Executive Director José Leal e Silva about Bee Engineering, an information and communications technology consultancy company that helps organizations find the right tech solution to catalyze growth.
First of all, how are you and your family doing in these COVID-19 times?
These times have been challenging in so many ways, but I am thankful that in the technology industry it is possible to overcome these challenges and grow as a business while spending more time with the family.
Tell us about you, your career, how you founded or joined this company?
I have a technical background as an Engineer, and I have started my career as an IT consultant. This was a particularly important aspect that allowed me to grow fast in the incredibly competitive IT landscape. Then the management opportunity came in 2007, and in 2013 I was invited to launch Bee Engineering in Portugal as Executive Director. 8 years later I'm proud of the team of almost 200 employees, delivering 6M worth of innovation.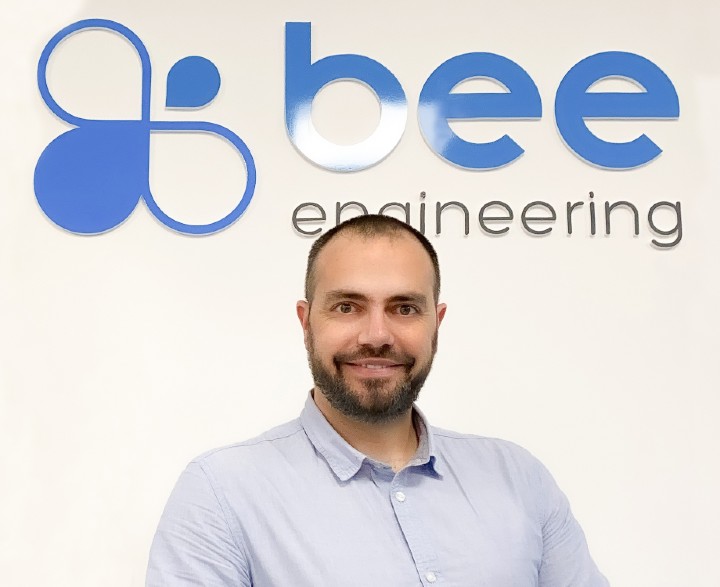 How does your company innovate?
We innovate with people, with a central focus on the relationships, how they are created and how they are maintained.
This idea is embedded within the company, on our purpose, on our values, on our team.
In terms of management, innovation means maximum flexibility for change. Adaptation is crucial to provide the right skills, at the right place, at the right time.
How the coronavirus pandemic affects your business, and how are you coping?
The health emergency and the economic crisis that followed had an impact on many of our clients, and therefore, it was the first year that we've experienced the slowing down in our results. Last year we have made a series of quick adaptations and now we have recaptured what was lost, and we are again on a growing curve. We are confident about the future.
Did you have to make difficult choices, and what are the lessons learned?
Yes, it was a difficult year with difficult choices to be made but always according to our company values. The most important take-away is that listening to our team will direct us to success. Especially in troubled times.
What specific tools, software, and management skills are you using to navigate this crisis and stress?
As a tech company we had most of the tools already in place such as laptops, VPNs, MS Teams, and other productivity tools. Many digital meetings became recurrent, in order to keep everyone close to each other and, to navigate the stress, the team will gather once a month on a digital event just for fun.
Who are your competitors? And how do you plan to stay in the game?
Other IT consultancy companies are our direct competitors, but these scenarios change, and they can become a partner or even a client. Therefore, good relationships in the industry are crucial. Also, we plan to stay in the game by –literally- building the game ourselves – no pun intended. As an example of this, we diversified our business by developing a unit of videogames called Nectar Interactive.
Your final thoughts?
No matter how difficult the situation might present itself, always stay true to the company founding values, listen to your employees and their ideas. It might just be the key for a stronger growth for everyone.
Bee Engineering's website and how people can contact Bee Engineering?
Sharing is caring. By sharing this article, you help your friends find this article, that may not happen otherwise without your assistance.