Newton's Apple Battles Cyber Crime amidst the COVID-19 Pandemic
Written by Newton's Apple Security Solutions' Founder, CEO Mr. Mandar Waghmare on June 11th, 2021.
We talked to Newton's Apple Security Solutions' Founder, CEO Mr. Mandar Waghmare about Newton's Apple, a technology consulting company, manages Small/Medium sized Enterprises across India where IT investments need clarity and optimal utilization.
First of all, how are you and your family doing in these COVID-19 times?
We are doing quite well, thank you. We have had our share of struggle with the pandemic raging around us and we have managed to pull through the ups and downs of the Covid scenario.
Tell us about you, your career, how you founded or joined this company?
I graduated as an Electrical Engineer and did my MBA in Entrepreneurship. I founded the company (Newton's Apple) in 2018 while I was still pursuing my Graduation. We started as a Cyber Security Training Company and then later advanced to providing Managed Security Solutions and Allied services. In the initial phase the traction was quite challenging as organizations usually don't trust start-ups for Data security, hence we built the trust factor, partnered with a few big players and dived into the market of challenges.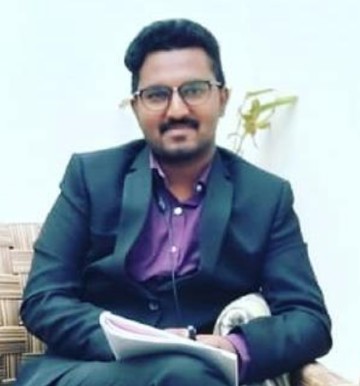 How does your company innovate?
At Newton's Apple we often have think-tanks and brainstorming sessions where we put forth a problem statement or a pain point that our customers are facing and each and every team member can put forth ideas to address those problems. All ideas are consolidated, worked upon and the best ideas are converted into products / solutions.
Innovations are not always about developing products and selling them to the market. We believe that innovating the working methods and internal functioning of a company is equally important. Therefore, we built some proprietary tools for VAPT and Vulnerability Management and also implemented certain innovative methodologies for Pentesting.
How the coronavirus pandemic affects your business, and how are you coping?
The pandemic has pushed all businesses into a survival mode and unfortunately many businesses still look at cybersecurity as a luxury rather than an essential component. We, being a Cybersecurity Firm, saw a slight decline in customer acquisition during this pandemic.
With cyber-crime on the rise in this pandemic, we have handled more cases of Incident handling (Cyber-attack) and Forensics in the last few months as compared to the previous years.
We understand that many companies are very low on their security budget but need security services nonetheless. With a vision to battle cyber-crime amidst this pandemic, we have been providing security services at affordable prices.
Did you have to make difficult choices, and what are the lessons learned?
It was quite a tough time raging between joining a full time job and starting a business from zero. But we were passion driven and stuck to the decision of building our own company. We faced challenges when customers declined us pointing out our inexperience. Therein we realised that along with skills we need experience to sustain this exponentially growing market. At times we faced situations where we felt it was better to terminate this challenging life but the passion kept the fuel burning and we made every roadblock a learning.
What specific tools, software, and management skills are you using to navigate this crisis and stress?
We never used legacy architectures for any work. We adapted every evolving technology to stay a step ahead in the competition. Right from managing our workforce, providing them the latest training and deploying our resources in a project we made sure our progress didn't lag behind technically.
Who are your competitors? And how do you plan to stay in the game?
We compete in a highly evolving market where there are many established players providing similar services. We differentiate ourselves by implementing modern tools and innovative methodologies. Customer satisfaction is our primary goal and we strive to deliver perfection. A healthy competition doesn't really mean that we incur others' loss for our profits but our service spoke for us when our client retention ratio was high and new acquisitions soared gradually.
Your final thoughts?
Whether it is working for someone or running your own business, Success & Satisfaction follow perfection. Make sure you excel your forte and stay updated to never lose an opportunity. The market is overflowing with opportunities but people are lacking determination and skills.
Newton's Apple's website and how people can contact Newton's Apple?
Sharing is caring. By sharing this article, you help your friends find this article, that may not happen otherwise without your assistance.