Inspired Leadership Group Is Writing and Coming Up With Innovative Solutions
Written by Inspired Leadership Group's Anjola Ademola-Osinuga on May 26th, 2021.
Today we're giving the stage to the Inspired Leadership Group's Anjola Ademola-Osinuga to talk about Inspired Leadership Group, an organization and an external body which is focusing on the Development and Growth of the African Continent on an international level
Meet The Man Who Is Writing and Coming Up With Innovative Solutions Towards What The Future Is Going To Be Like In The Next 15 Years From Now!
My name is Abdulaleem Anjolaoluwa Adebola Ademola-Osinuga. I am popularly known as The King of Lions or Lion King. I am the Founder/Chief Executive Officer of Inspired Leadership Group with other brands across the world.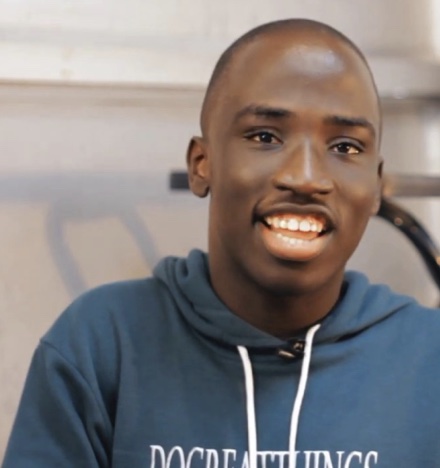 In these times of COVID-19, I can only thank God for everything as myself and family are still doing well and we are able to survive within this era though in as much as the Country Government is not really helping people situations.
My career is focused towards the Future. I am a multiple tasked entrepreneur who writes books, tell stories, creating innovative ideas to see how it helps in changing people, helps people develops their business towards driving the future.
In summary to my career: I am a Serial Entrepreneur, Agriculture Consultant, Artificial Grass Finder, Business, Communications & Partnership Manager, Author, Global Leader, African Leader, Leadership consultant, Researcher and a Future Analyst.
Establishing Inspired Leadership Group with other brands in my name was one of the easiest thing that i did because i had to make sure that one thing i did with my team especially with the support of my lovely parents was driven by impact and everyone had a personal statement of what they want to do or where they are going to in their life as in as much that many people want to believe that doing something handy is the best but i tell people that the only way you can get handy things done is when you are able to get yourself acquitted to opportunities around you.
The 21st century is revolving and companies are focused on your mission and personal statement than your educational certificate more because they believe that yes you might have all this education but what exactly do you want to offer that will be off added value to the company and how you can use this lessons to be able to start up yours with the high hopes that it will be able to grow better than their company and see how it will help reduce the rate of unemployment especially in the African Continent.
Inspired Leadership Group innovates via its ecosystem networks which comes up in different forms that are under the body with the hope of writing, creating a change, solving problems, developing partnership and coming up with innovative design system that helps solves the challenges that comes to our table. It is a tough one especially when you are trying to make people understand why they need to have a personal statement but at a point we keep allowing people to learn and explore reality themselves until the reality is being clear to them before we take over.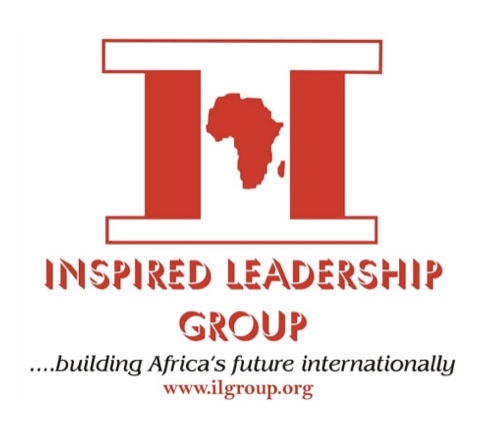 The COVID came in two ways one creating opportunities and tearing up our plan for the other part. When we say creating opportunities. I am someone who likes to move in silence no matter how much you are close to me you would never find or understand what my next plan of action is. It came as a means to clear my open and understand the fact that you must not allow any opportunity to pass by you no matter how small the opportunity is. I am coping because I am doing my best to respond to all the things that are in front of me in every way possible that I can.
Some of the tools we are using to navigate is Sublime text, Sketch up Pro, Google Animation, Product Design skills to help people start up their own businesses whenever they need to.
Yes I had to make difficult choices when putting the organization in place with my parents especially sometimes when dealing with people in the life context in the fact of when people think you are giving them wrong information most times by them not understanding the hard way it took me to be able to put things in place the way i have been able to as at today. The lessons learnt is that human beings are different in life and especially everyone mentality is entirely different so you need to keep exploring and learning how you are able to deal with humans in every way that you can in your life as you progress until the solution comes out.
My competitors are plenty in my business due to the plan i keep making daily in my life and the fact is some of them we had to acquire them as partners so we are able to see how we can work together as one and bring solutions to the table by us having the mindset that we must continue to show up towards building the future that we want to create in the society.
My final thoughts will be a message to everyone who is reading this article to take down of the following points which will go a long way and help you develop your career in life. Take note of the following items below:
Before starting up a business or discovering yourself for a path, you need to sit down and come up with a state of purpose or personal statement as it has a long way for people to know exactly who you are.
Open your mind and keep your age away first if you are just starting as you will find a lot of younger or older people who have a lot of experience better than you in your field. Your ability to communicate and flow with them shows a lot of who you are as a person.
Always ask questions and when people ask you question no matter how unreasonable that question might look always remember that there is always a reason for every question that people will always ask you.
Understand the fact that your education alone is not a guarantee or anyway a full path guaranteed to a successful life it's basically a major breakthrough for you to know where exactly you are going in your life.
For more information about me please visit my personal website; www.ademolaosinuga.com or my business website: www.ilgroup.org and you can reach out to me via my email address: escatnigeria@gmail.com.
Thank you.
Sharing is caring. By sharing this article, you help your friends find this article, that may not happen otherwise without your assistance.